Artificial Turf:
Service Areas
Installation service area: Northwest Georgia & Southeast Tennessee
Sales service area: The entire continental USA
Nationwide Sales Of Artificial Grass
We Ship Artificial Turf!
Even if you are not in our
installation area
, we can still sell you our high-quality turf.
Our close relationship with our turf's manufacturer, who is located in Dalton,  GA, allows us to offer anyone in the continental United States the ability to purchase our turf.
Installation Area: Chattanooga to Atlanta
In Georgia, we are able to install our artificial turf from Atlanta to the Tennesee border.  Major cities within our Georgia installation area includes Atlanta, Marietta, Alpharetta, Kennesaw, Canton, Rome, Adairsville, Calhoun, Jasper, Chatsworth, Dalton, LaFayette, and Trenton.
In Tennessee, we can install our turf in the Southeast corner.  Major cities within our Tennesse installation area include Chattanooga, Soddy-Daisy, Cleveland, Ducktown, and Athens.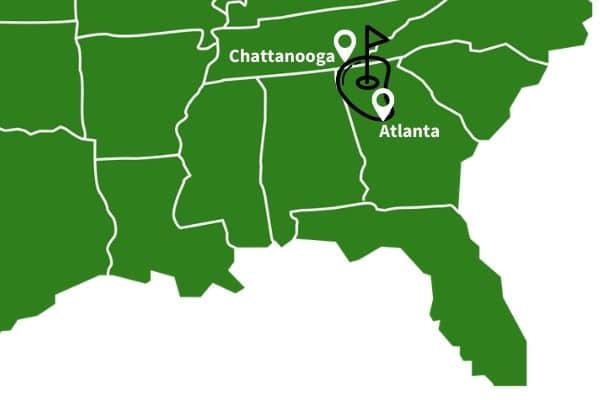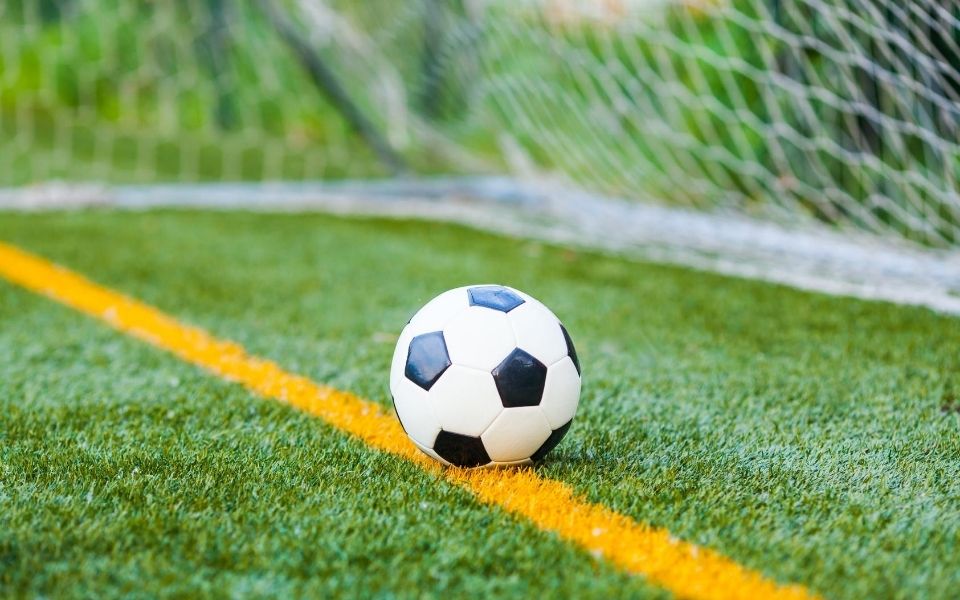 What are you planning on doing with your turf?
Contact us!
We are artificial turf experts.
Save time and money by contacting us and telling us your plans for your turf.  We are happy to make sure the turf you are considering will perform as expected for that application.
We can also help you calculate just how much turf you will need and what you should consider for the substrate materials.
Callaway Greens Is Proud To Be Based In Georgia
We absolutely love the landscape and climate in The Peach State.
We are very proud to offer our sales and service to a large area within the state of Georgia.  It makes it just that much sweeter that our supplier is also located in Dalton, GA.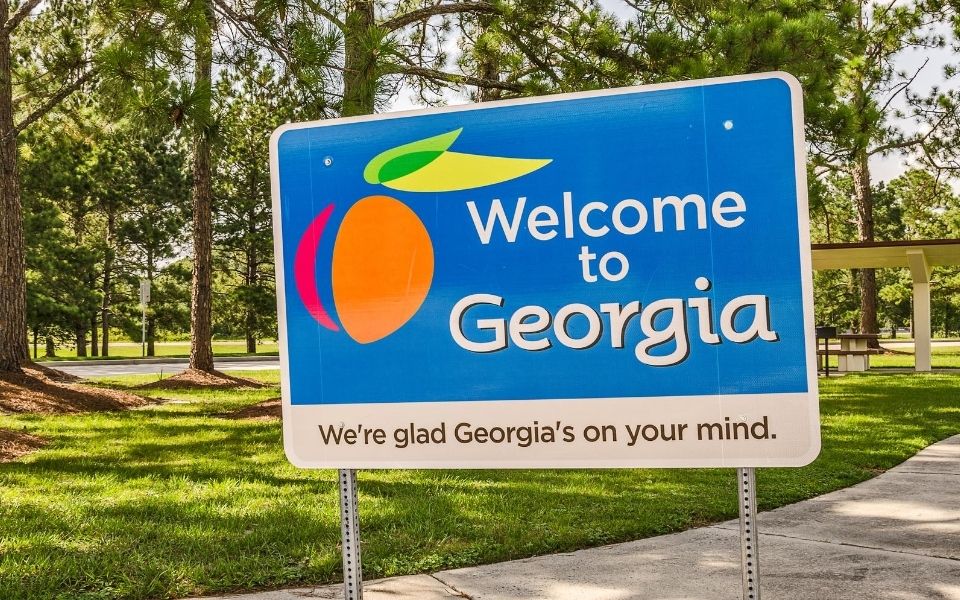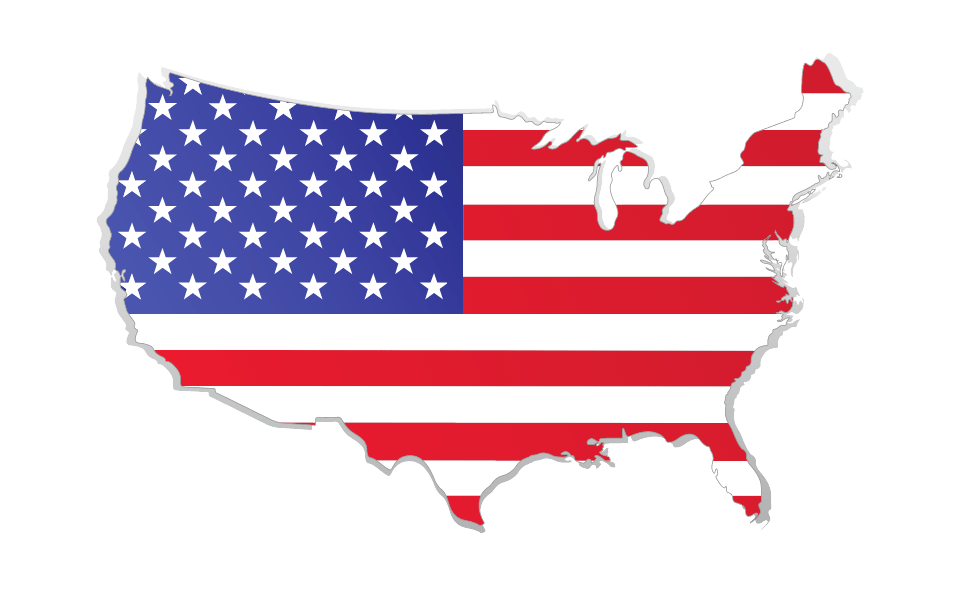 US Turf
Made in America.
Installed in America.
Before purchasing any artificial turf online, we highly recommend you call and speak with a representative from that company.  We are well aware of all the other websites selling artificial turf.  We just want to make sure you are aware that many of these websites are going to charge you about the same price as us and ship you low-quality turf manufactured in China.
We don't want you to be disappointed and out of your money.  Contact us and let's make sure you are purchasing exactly what you are expecting.
Request Your Artificial Turf Quote